Give Fall Vibes with these Dreamy Fall Perfumes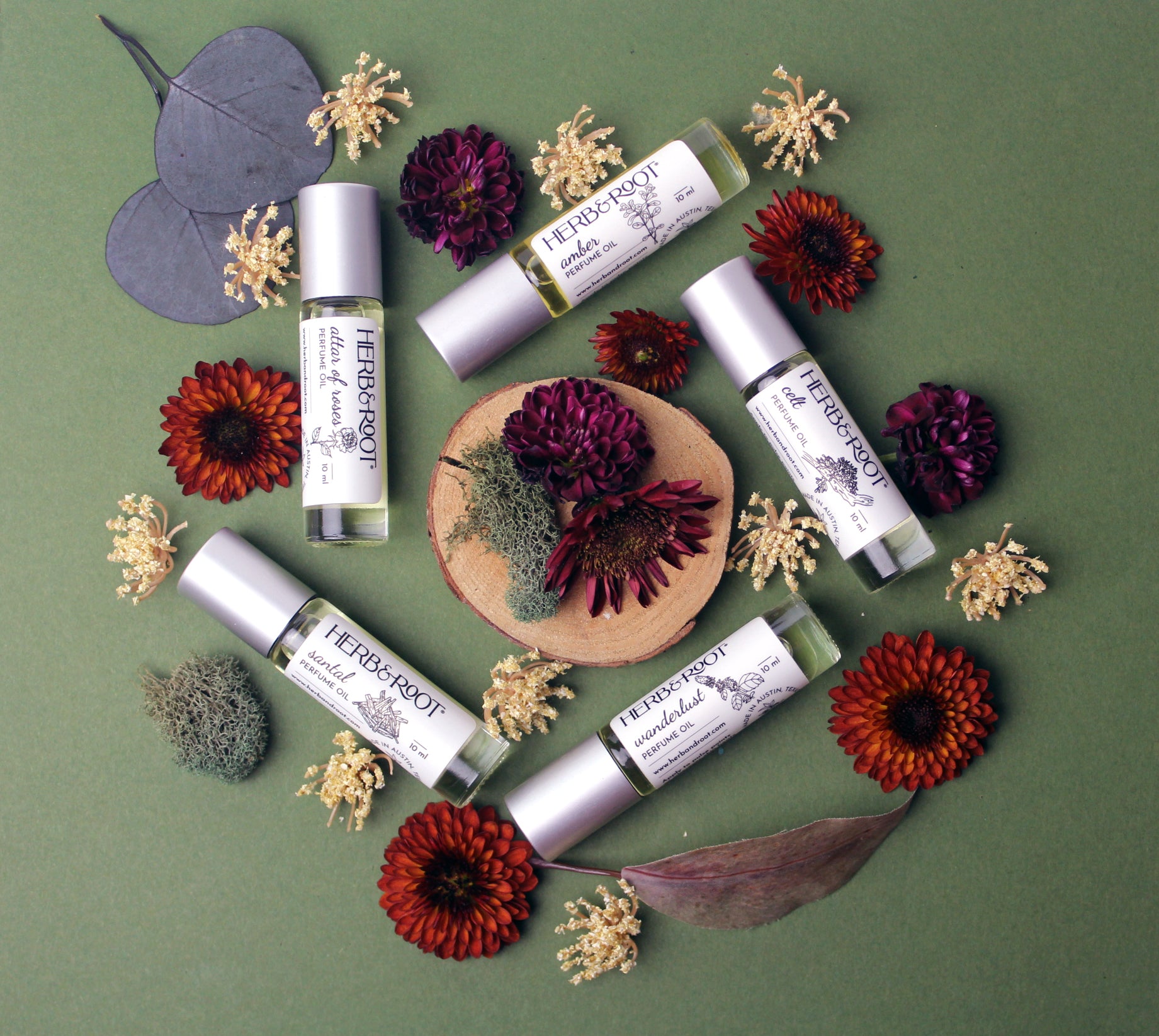 Here in Texas, in mid-September we're still swatting mosquitoes as drips of sweat roll down our foreheads. But that doesn't hold us back from embracing all things fall with a wistful romance that only autumn can bring! 
Scent is a reflection of mood and outward expression, so it's the perfect time to seek out a perfume that signals the transition to colder weather- a time of anticipation, excitement, and change. Plus, each scent has its own sillage, so you'll want to reach for a fuller-bodied scent in the cool months that can withstand the layers of sweaters and scarves.
Fall perfume notes are rife with the feels of a journey through the brisk outdoors- warm woods, dark musks, and deep patchouli. Upon your return home, you're greeted with the warm comforts of amber and vanilla, the fragrant equivalent of a warm blanket. 
Without further ado, here are our top five autumn perfumes to usher in the season of sweater weather with style!  
Light perfumes of summer, make way for magnetic patchouli-based Wanderlust. Its full-bodied character has the strength to withstand the brisk winds of autumn while you snuggle under a wool scarf. 
Damp earth and deep woods evoked by Celt bring to life a cool walk in the forests of Scotland, with notes of Oakmoss and Sandalwood.
Amber is a creamy musk with vanilla undertones, like a warm blanket in a bottle. Highly recommended for those who enjoy the sweeter side of Autumn.
Inspired by the feeling of comfort by a warm smoky fire in the woods, Santal exudes the anticipation, excitement, and warmth of autumn with notes of Cedar, Cardamom, and Leather.
If you're looking for a floral that transitions beautifully into the cooler months, Attar of Roses is the one! Intoxicating rose petals grounded in warm Sandalwood.