Scents to Freshen up your Spring Mood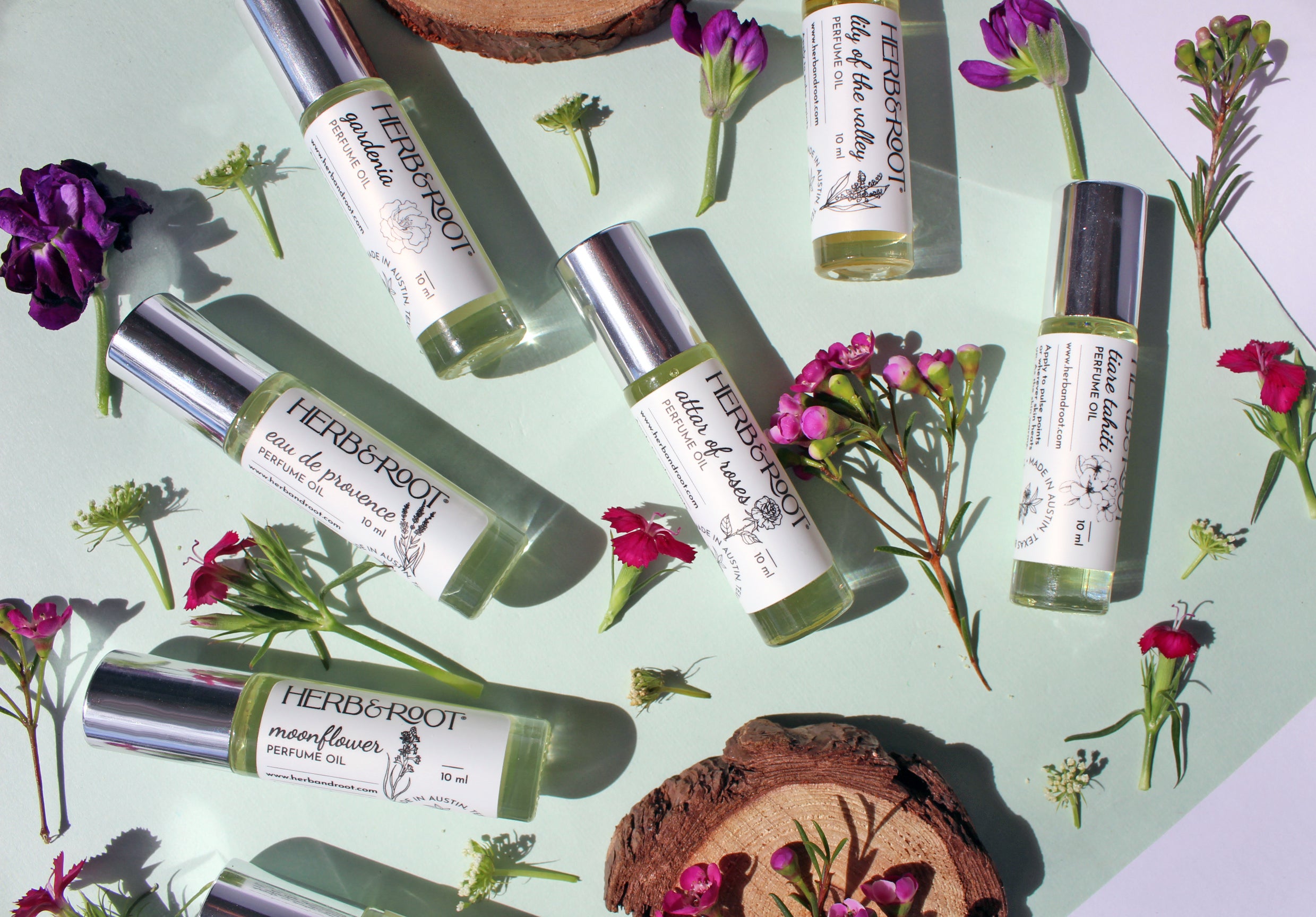 Spring has officially arrived, and whether you're focused on spring cleaning, spring flings (socially distanced, of course!), or just living your best life, there's no denying that a change of season is a great time to switch up your fragrance during the season of renewal and rebirth. To help you narrow down some of your options, here are some lovely light scents from our collection.
Tiare Tahiti is a light floral fragrance featuring Teakwood and Tiare, the national flower of Tahiti. Traditionally used in leis and as a skin-soothing remedy in the Pacific islands, Tiare is a creamy white floral against a backdrop of musky jasmine. If you like Vera Wang Princess, Burberry London, or Avon Far Away Aloha, you'll enjoy Tiare Tahiti.
Celt combines Sandalwood with Oakmoss, a mossy green note that has been used for hundreds of years in perfumery. Not just content with beholding a crisp, green fragrance - it also has layers of muskiness, bark-like qualities and leathery undertones. If you like Elizabeth Arden's Green Tea, Christian Dior Diorella, Chloe, Ralph Lauren Polo, Bulgari pour Homme Extreme, you should try Celt.
You're probably familiar with Gardenia, an intoxicating white floral note with green and earthy nuances. It's a presents the perfect sentiment for spring, sweet, floral, and classic! If you like Gucci Flora, Marc Jacobs Splash Gardenia, or Christian Dior Miss Dior Cherie L'Eau, you should try Gardenia.
Princess of Nerola features a touch of Amber and a hefty dose of Neroli, the uplifting citrus with floral undertones. With its green and white floral facets, neroli has an odor profile that doesn't feel heavy. Perfect for spring! If you like Tom Ford Neroli Portofino Acqua, Hermes Eau de Neroli Dore, or Chloe Love Story, you'll love Princess of Nerola.
Egyptian Musk features Vetiver, a grass from Asia with a sublime damp earthy scent that is also clean. Egyptian Musk is for all the musk lovers who are looking for a bit of a lighter scent for spring. If you like Molton Brown Vetiver & Grapefruit, Creed Original Vetiver, or Byredo Bal d'Afrique, you should try Egyptian Musk.
Check out our article on Perfumes to Make You Feel Confident >