Make your Skin Glow with a Body Brush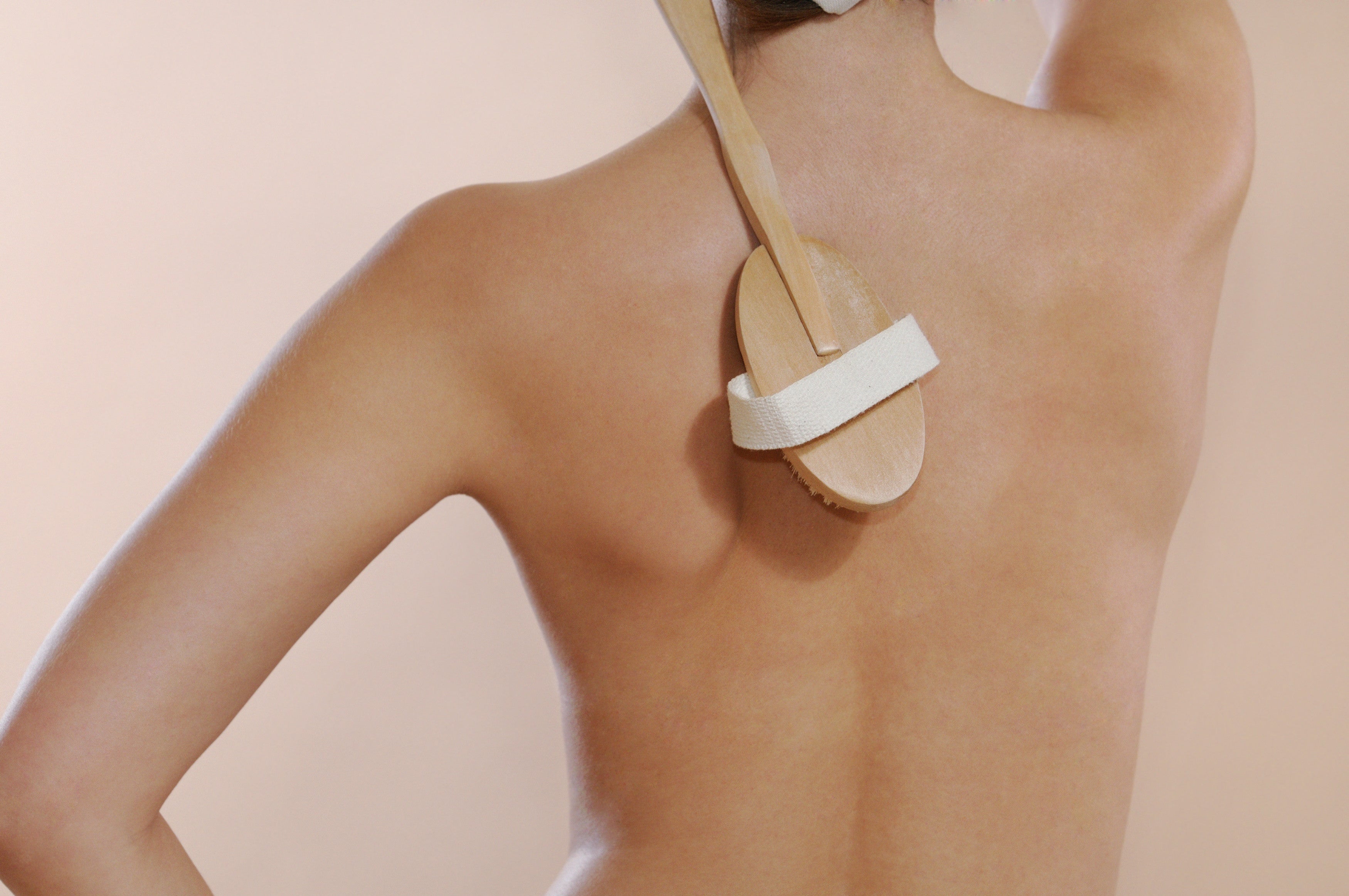 We're all about the spa rituals here at Herb & Root, especially those that make a marked difference in your skin and attitude!
Dry brushing is one of those rituals that is SO worth the extra 5 minutes. From a full body exfoliation to reducing stress, the benefits of dry brushing are many:
1. Exfoliation- Brushing with a firm-bristled brush loosens and removes dead skin cells, resulting in smoother, brighter skin.
2. Unclogs pores- Related to exfoliation, brushing the skin clears oil, dirt, and residue from the pores, and can be useful to prevent ingrown hairs.
3. Stress relief- Dry brushing is a stress relieving massage for the skin. It increases blood circulation and energy flow through the body. And it feels so good.
Which brush?
Any body brush with firm, natural bristles will do. We recommend a brush with a long handle that helps you get to the those hard-to-reach places. This dry brush is lovely.
How to dry brush
Because dry brushing is energizing, it's best to do this in the morning before your shower.
1. Run the brush over your skin in gentle, circular upward motions toward the heart.
2. Start from the ankles and work your way up, being cautious of inflamed skin and softer skin around the chest.
3. Jump in the shower to wash away the dead skin cells.
4. Follow with a bath and body oil to moisturize the skin and leave it with a lingering fragrance. We recommend an uplifting fragrance like Princess of Nerola in the morning, or Eau de Provence for a soothing evening wind down.
And that's it! After a few weeks, you'll start seeing a clear difference in your skin. And your morning mood!
Want to learn another beauty ritual? Ever heard of Shaving with Oils?