Happy Scents: 5 Fragrances that Lift Your Mood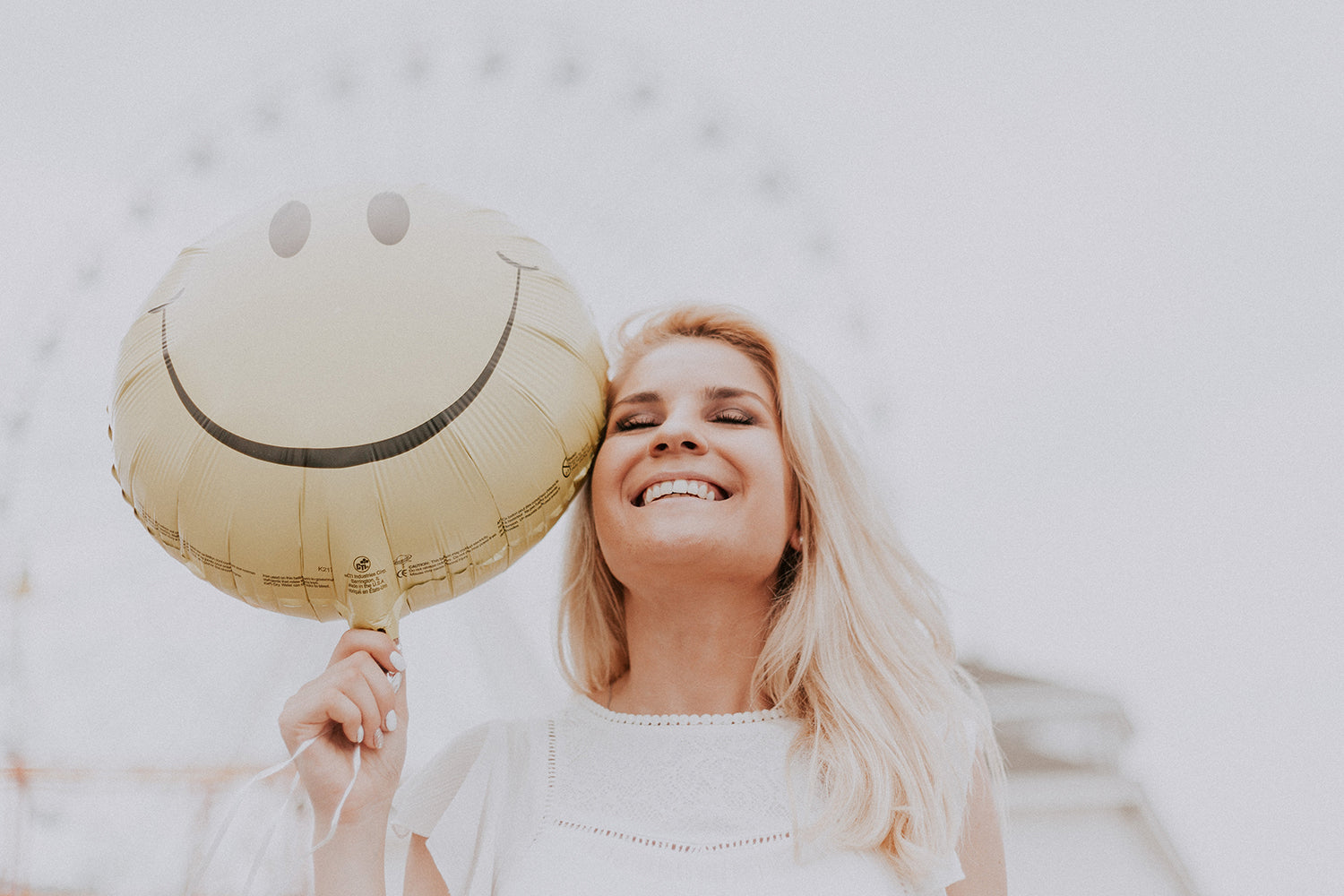 I read a startling statistic today- 16% of Americans are taking some form of psychiatric drugs, mostly antidepressants. Despite our material wealth compared to many countries around the world, we struggle to cope with the pace and demands of our modern lives. Today, more than ever, happiness is about restoring our balance. Taking time to breathe, meditate, and enjoy the present.
Aromatherapy (healing with fragrance) is a delightful way to unravel the stressors that bind us. It doesn't require extra concentration or learning and it can be accomplished on most budgets in a few seconds.
There are many ways to experience the healing power of scent. You can diffuse a fragrance in an oil diffuser. You can use a perfume oil roll on. You can apply a body oil. You can receive (or give yourself!) an aromatherapy massage. All of these are traditional applications for aromatherapy, and all are effective for taking in the benefits of fragrance. Use the method or methods that work best for you!
Scents to make you happy
1. Lavender
The aromatherapy world's queen jewel! The most studied plant in aromatherapy, lavender, has been shown to treat depression, improve sleep, and reduce cortisol levels. 
Lavender is even more effective when paired with lovely bergamot, and we've got just the blend for you- Eau de Provence.
2. Jasmine
Those tiny white jasmine flowers have been making humans happy for millennia! Jasmine has been shown in lab tests to soothe nerves, relieve anxiety, and promote rest.
If you're looking for a Jasmine-centric perfume, check out this one. Or our Eau de Provence also contains a hint of jasmine!
3. Neroli
Neroli is like a breath of sweet citrus air! This lovely citrus was tested on menopausal symptoms to glowing results! Neroli was shown to reduce stress levels and blood pressure, in addition to increasing sexual desire!
If you're a neroli fan, check out Princess of Nerola, an uplifting blend of neroli and amber.
4. Rose
Rose oil has two constituents, sytrinol and 2-phenyl ethyl alcohol, that are known anti-anxiety agents. In one study, mothers who had just endured childbirth inhaled rose oil to effectively reduce anxiety. Mothers reported feeling safe, comfortable, and more satisfied after the treatment.
Rose is quite an experience when paired with Sandalwood, another happy-inducing oil. Try out Attar of Roses if this suits your fancy.
5. Yuzu
This sparkling citrus from Japan is such a sweet pleasure to inhale! In clinical studies, Yuzu has been shown to relieve negative emotional stress and depression.
To try this exotic citrus, check out Fuji Musume.
Interested in incorporating fragrance into your meditation practice? Check out this article about mindfulness exercises with fragrance.