How to Properly use Body Oils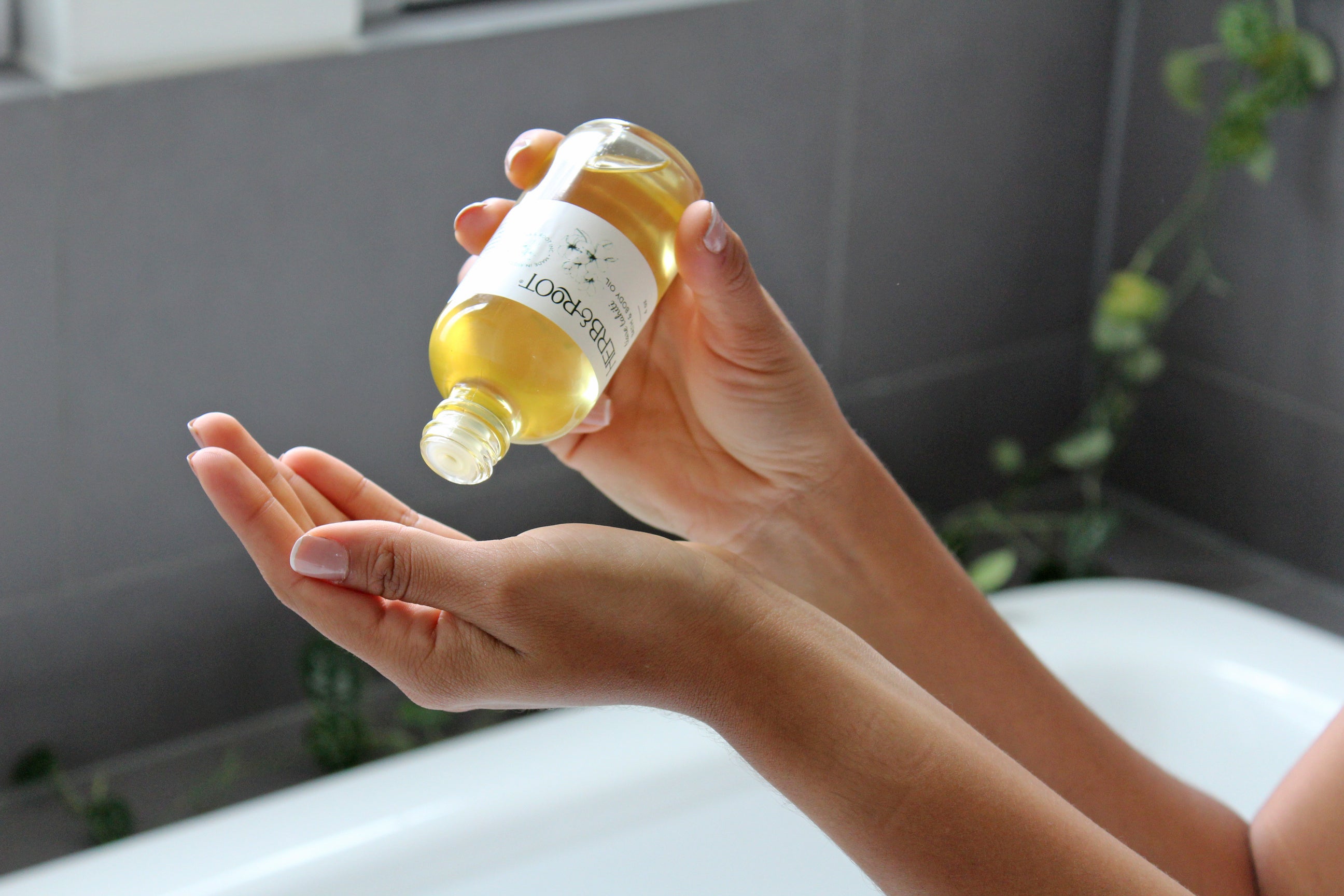 You can apply our lightweight body oils any time and they won't leave you greasy. The vitamin-rich base of Grape Seed, Sweet Almond, Rice Bran, and Jojoba Oils sinks in immediately, leaving you with that just moisturized luster.
But if you're looking to mimic the experience of applying your lotion, you'll need the help of water. We mentioned that lotions are oils mixed with water, so if you'd like your oil to FEEL like a lotion, simply apply it when your skin is wet. Here are some ideas:
1. Apply it in the shower.
That's right. While the water is running, slather some oil on. Be careful stepping out of the shower in case the floor is slippery! When you get out, simply pat your skin dry, and you're ready to go!
2. Apply the oil after your shower.
After cleaning, pat your skin dry with a towel and then apply the oil all over, allowing it to mix with droplets of water left on the skin.
3. In the bath.
Perhaps the most luxurious way to apply body oil is to drop oil into a warm bath. After a few minutes of soaking, you'll find that your skin has absorbed the oil. No need to apply anything else!
4. Apply to hair.
Rub oil on the ends of your hair to soften and moisturize the hair follicles, leaving it with a light fragrance.
5. Use when shaving.
Ditch your drying shaving cream and use oil instead! Oils help you get a closer shave and do not dry out the skin. Simply apply the skin on the area to be shaved and run the razor against the grain of the hair follicle.
Shop our collection of scented Bath & Body Oils >>