Body Oil vs. Lotion: Which is Better?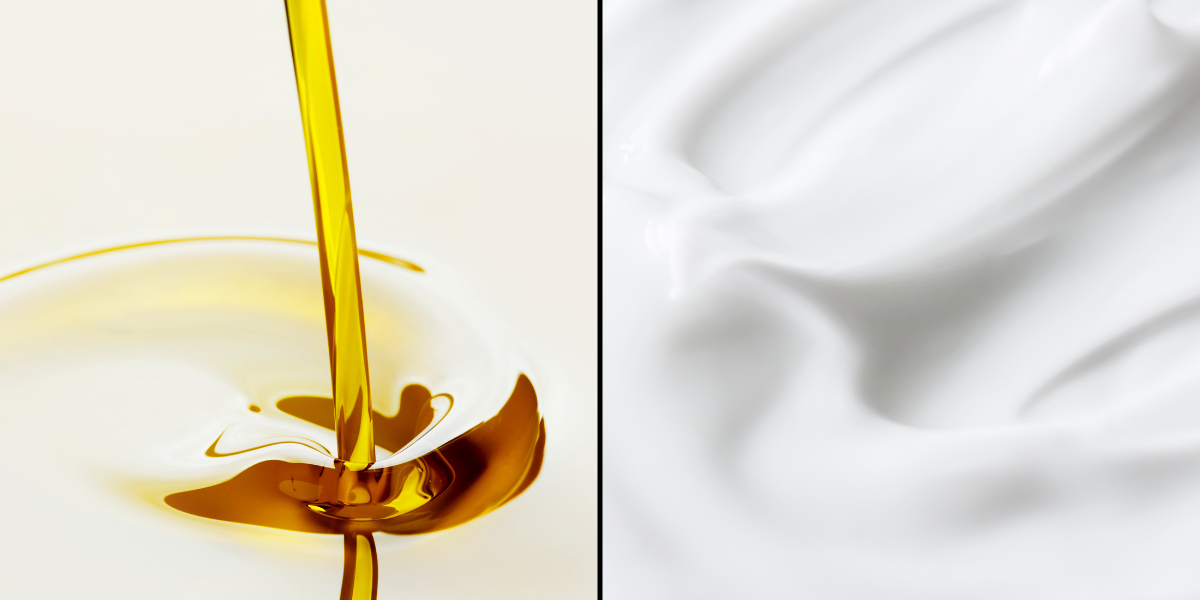 There's nothing more luxurious than the tranquil feeling of an oil, rich in essential fatty acids and vitamins seeping into the skin. Botanical oils were the world's oldest beauty regimens, used religiously by the Egyptians, Chinese, Indians, Greeks and Romans. Their history dates back to 3,500 BC, when plant distillation methods were first documented. 
So why are we so set on lotions?
Cosmetic companies figured out in the early 20th century that they could produce lotions for significantly cheaper because they could supplement the more expensive plant oils with petroleum, water, chemical emulsifiers and preservatives. Consider this- a typical lotion formula is usually at least 60% water!
To sell these less expensive alternatives to oils, cosmetic companies employed clever marketing to consumers that oil is greasy and difficult to apply. But, if you've ever used one of nature's finest oils, you know most plant oils aren't greasy, and they leave you hydrated much longer than lotions because they are more concentrated with skin emollients.
Shop our Bath & Body Oils Collection (with many fragrances to choose from!) >>
Learn the 5 Benefits of Body Oils over Lotions >>