5 Essential Oils to Pack for Summer Vacation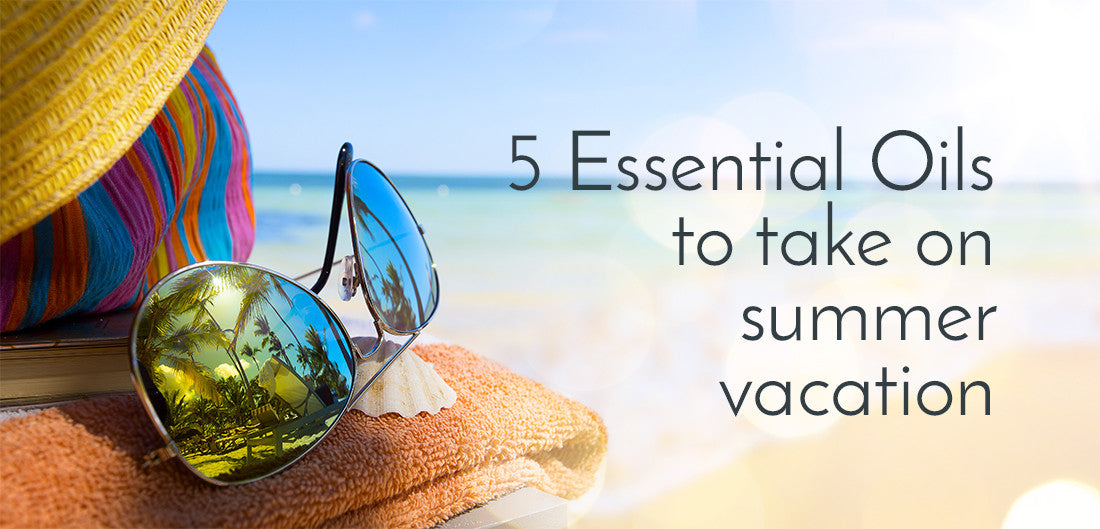 Now that summer is in full swing, you may be feeling the burn, rash, and blisters that come with playing outside and family vacations. Stock up your medicine cabinet and travel bag with aloe vera gel and these oils to treat summer ailments.
1. Lavender to Soothe Sunburns
This soothing Eau de Provence Bath & Body Oil is indispensable in the medicine cabinet. Combine with aloe vera gel to soothe sunburns.
2. Thai Lemongrass as an Insect Repellant
This miracle oil was found to be just as effective insect repellant as the toxic chemical, deet. Try our Thai Lemongrass Bath & Body Oil to repel mosquitos and shimmer in the summer sun. 
3. Tea Tree to Treat Blisters
Tea Tree is a potent antibacterial, antiseptic, and astringent, which makes it idea for healing blisters. Mix a few drops of Tea Tree Oil with olive oil and apply to blister with a cotton swab.
4. Chamomile to Treat Rashes
Pick up a bottle of German or Roman Chamomile to treat summertime poison oak or poison ivy rashes. Add a few drops of Chamomile to aloe vera gel and apply to rash.
5. Peppermint for Heat Relief
Bring this one to the beach to prevent heat exhaustion. Mix a few drops of Peppermint Essential Oil with aloe vera water. Pour into a spray bottle and spritz yourself on the neck whenever you're feeling especially hot.
Looking to spruce up those feet after a day on the beach? Check out this list of DIY foot soaks for tired feet.
Posted in

aloe vera, chamomile, essential oils, ingredients, lavender, lemon eucalyptus, peppermint, skin, skincare, summer, tea tree, vacation