5 anti-aging superfoods to keep your skin youthful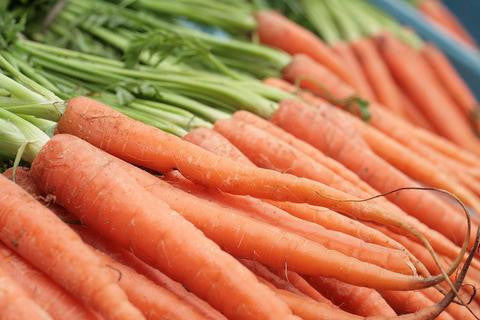 A key part of maintaining youthful skin throughout the ages is good nutrition. The health inside your body is reflected in your skin. Too much stress, sunlight, junk food and pollution? You'll see it turn up in dull, blemished skin, wrinkles, and age spots.
Anti-aging is all about antioxidants, which counteract the everyday stressors on your body. Age gracefully by consuming these anti-aging super foods, rich in antioxidants and essential nutrients for skin health.
1. Avocados
Used internally or externally, the almighty avocado is the skin's best friend. This creamy fruit combines vitamin C, B vitamins, and copper which support the production of collagen, vital for skin rejuvenation. Avocados also contain high levels of lutein, a nutrient that protects the skin from wrinkles and pigment-related sun damage.
2. Watermelon
The iconic summer fruit does more than quench the thirst. Because the watermelon is 92% water, it keeps skin and organs hydrated and helps the body shed any excess puffiness that shows up in the face. Watermelons also contain high levels of beta-carotene and lycopene, which provide antioxidant protection against UV rays.
3. Carrots
The carrot's bright orange color signifies its high alpha- and beta-carotene levels. Cook carrots slightly to release their antioxidant powers. Once you eaten, your body converts beta-carotene to vitamin A which counteracts aging toxins in the skin. Even better, a new chemical found in carrots called falcarinol, has been shown to have potent antioxidant activity in the skin.
4. Adzuki Beans
Widely grown throughout East Asia, the little red bean is commonly sweetened into a paste used in Japanese and Chinese sweets. With their high levels of antioxidants, catechins, protein, and B-vitamins, adzuki beans are the perfect skin-conditioning food. They promote cell renewal, counteract signs of aging, and prevent puffiness and bloating.
5. Dark Chocolate
Oh Chocolate. How I love thee. This intoxicating bean is potent in antioxidants, potassium, magnesium, B-vitamins, zinc, and selenium. It contains 4X as many catechins as green tea and 2X as many in red wine, making chocolate a key ingredient in reducing inflammation and renewing skin cells. To boot, chocolate releases those happy endorphins when consumed. What a treat!
Click here for some top-rated chocolate recipes.