The Best Alternatives to Talcum Powder and Where to Buy Them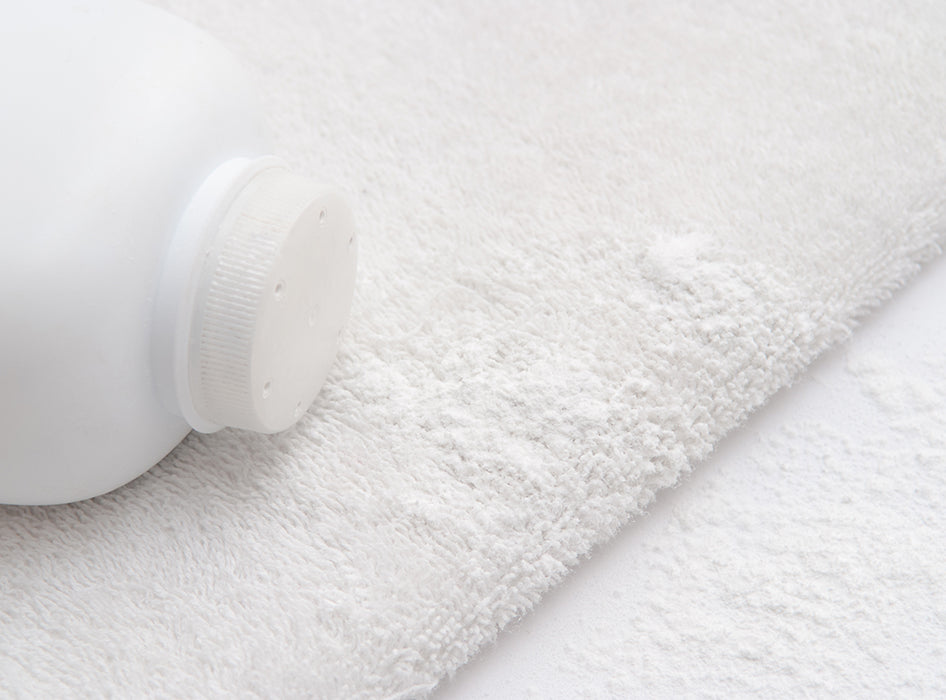 You've probably heard it's hard to get talcum powder without an added dose of asbestos. (If you want to know the full story, check it out here.) So if you're looking for a new powder brand that is talc-free, we have some great resources for you!
One note, quite a few retailers have pulled their Johnson & Johnson baby powder products, so the best place to find fabulous talc-free dusting powders is online. All of our top choices are available on brand websites and Amazon (linked below). All talc-free, and super convenient to order!
Herb & Root, a small family-owned business based in Austin, TX, makes super effective and fabulous body dusting powders that blog odor and soothe the skin with colloidal oatmeal, packaged in bright floral colors that would look pretty on your bathroom counter. These powders are in a base of arrowroot powder and have a super silky talc-like texture, available in three simple, light fragrances- Rose, Sandalwood, and Lavender. The only powder on our list that is formulated without baking soda, which can be irritating to sensitive skin.
Bozak is a brand of powders for men targeting jock itch, and some are cooling and antiseptic. Formulated with cornstarch, zinc, and baking soda, these powders help prevent odor and sweat, with that cool tingling from Peppermint and Eucalyptus.
Ora's makes a few awesome fragrant blends and one unscented powder, all in clean sustainable packaging. Their most popular fragrance is Blissful Earth, a lovely combination of Lavender, Clary Sage, and Vetiver.  Their powders are corn and grain free, but they do contain baking soda, so they can be irritating to sensitive skin.
Farmstead Apothecary makes powders with tapioca starch and dried chamomile, lavender, and calendula flowers. This is a wonderful plant-based combination for sensitive skin with a soothing aroma, but the texture is a little gritty.
Fromonda is another brand of powders targeting men. They have several scents including Citrus, IPA, and Mint, all formulated with tapioca, cornstarch, arrowroot, and baking soda to block odor. These are also antiseptic because they contain tea tree oil, and may leave you with a tingle.
Wondering what's the difference between talcum powder, baby powder, and dusting powder? Check out this article!