Does Talcum Powder Cause Cancer?
It depends on who you ask.
Johnson & Johnson, currently embroiled in thousands of lawsuits over its iconic Baby Powder, says that its talc does not cause cancer. But a class of thousands of ovarian cancer patients disagree. They claim that decades of using the J&J Baby Powder for feminine hygiene contributed to their malignant ovarian tumors.
By itself, talc is generally regarded as safe by the US FDA. The problem is that talc is found in geological formations commingled with deposits of white asbestos ore. Mining companies started attempting to separate the two minerals in the 1970s, but haven't been able to fully mitigate the hazard. That's why mined talc can often be contaminated with asbestos, and may end up in the products we use every day.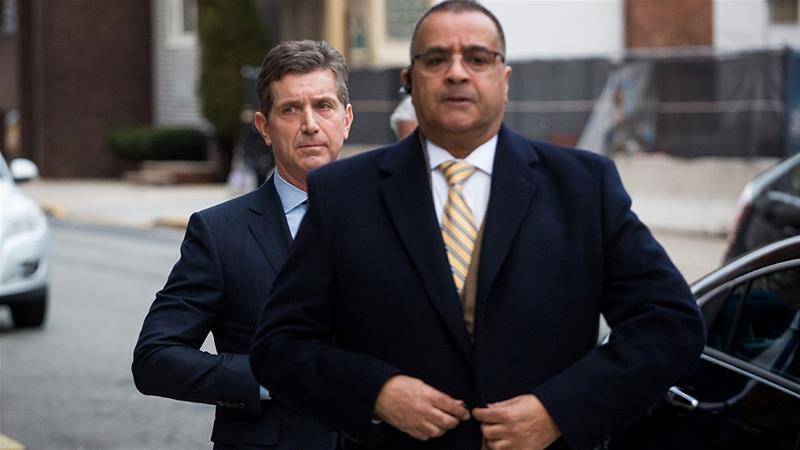 Johnson & Johnson fought the subpoena of CEO Alex Gorsky (left), arguing that he had no first-hand knowledge about the safety of its powders and that the case involved corporate conduct that occurred long before he joined the company in 2012 [File: Michael Nagle/Bloomberg]

What do the studies show?
Studies have been mixed, with some reporting a slightly increased risk of ovarian cancer, and some reporting no increased risk:

- In 1971, doctors as Mount Sinai Medical Center discovered that particles of talc were embedded in 75% of the ovarian tumors studied. - A 1982 Harvard University study found that women who reported the use of talc around the genital area were 3X as likely to develop ovarian cancer.
- A Journal of the American Medical Association study of more than 250,000 women found no significant link between the use of powder in the genital area and risk of ovarian cancer among women.
- The International Agency for Research on Cancer classifies the genital use of talc-based body powder as "possibly carcinogenic to humans."

Johnson & Johnson Litigation
Despite these conflicting conclusions on the alleged link between talc and mesoathelioma, Johnson & Johnson is putting out a veritable wildfire of class action lawsuits and government investigations related to its baby powder, and all in the last two years:
- In 2019, The New York Times reported the number of active talc-product-related lawsuits against Johnson & Johnson at "more than 16,800."
- A $29.4 million verdict and a $300 million verdict awarded in separate Johnson & Johnson asbestos lawsuits.

- In 2019, The U.S. Justice Department launched an investigation into whether Johnson & Johnson lied to the public about the dangers of using its baby powder.

-In October 2019, J&J recalled 33,000 bottles of its baby powder after a study found asbestos in the product. Major retailers pulled the powder from their shelves.

- In early January 2020, the state of New Mexico filed a lawsuit against the company claiming that despite being aware of the risks associated with the powder, the company's marketing targeted minority women and children.
We here at Herb & Root don't know much about talc because we don't use it in any of our products. But, if you are a talcum powder user, it may give you peace of mind to switch to a talc-free alternative.
We have a few to check out! >>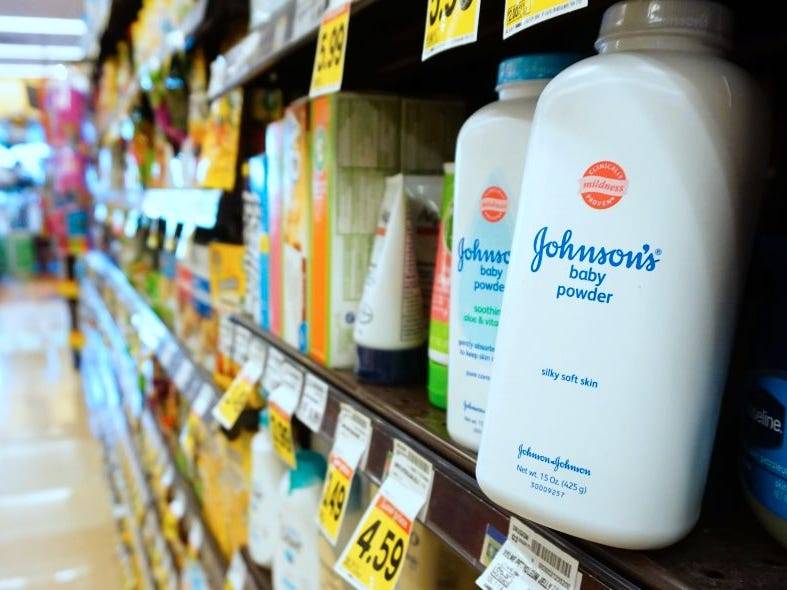 After a 2019 sample of Johnson's Baby Powder tested positive for asbestos, several major retailers pulled the product from the shelves.