Talcum Powder vs Dusting Powder vs Baby Powder- What's the Difference?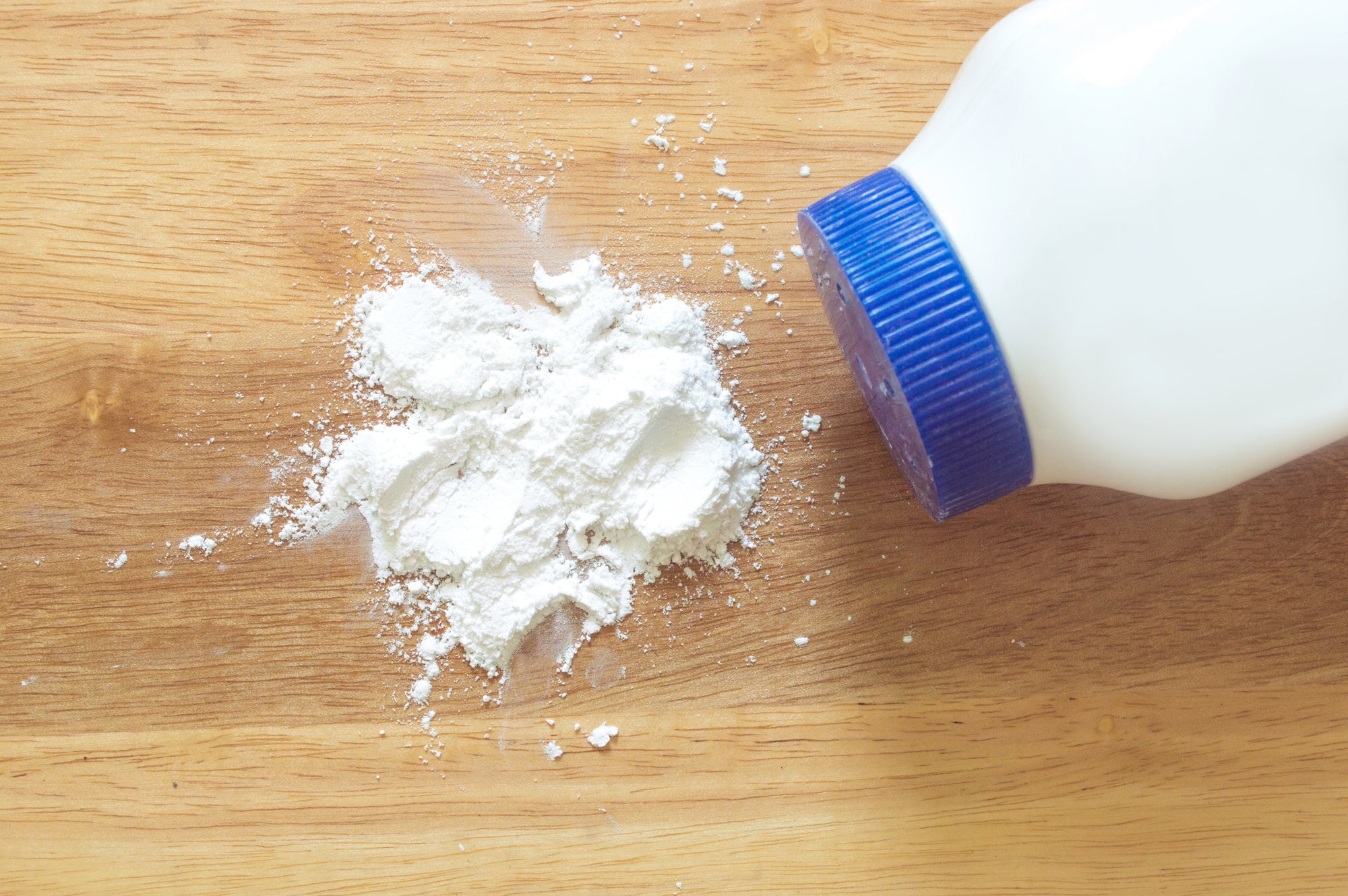 Fifty years ago, there was only one powder- Talcum Powder. Whether you bought Johnson & Johnson's Baby Powder or Passion by Elizabeth Taylor Perfumed Powder, all powders on the market contained crushed talc as their main ingredient. But in recent years, talc has come under fire vis a vis thousands of lawsuits (not an exaggeration) against Johnson & Johnson for talc contaminated with traces of asbestos, which is linked to ovarian cancer. Does all talc contain asbestos? We'll let you be the judge, but you can read more about that here.
The good news is there are many alternatives to talcum powder, but the new brands had to come up with a new name for their talc-free versions.
Enter "Dusting Powder" and "Body Powder"
Dusting Powders and Body Powders and Perfumed Powders all have the same function. They absorb sweat and odor. Some are scented, some are unscented. Some are marketed to men, some for women, some for babies (see below!). Regardless, these new talc-alternatives are usually formulated with some form of starch, a replacement for the traditional talc. Many contain additional ingredients to sooth irritation, scent the skin, block odor, and/or to leave you with a cooling tingle.
Although the talc-free powders have different names, different ingredients, are marketed to different audiences, the vast majority are formulated with the same functionality as traditional talcum powders.
A quick word about "Baby Powder"
Baby powders have been around since Johnson & Johnson's original Baby Powder, formulated in 1894.
But, you say, "isn't Johnson & Johnson's Baby Powder a talcum powder?" Yes it is. But it was originally marketed to new mothers to cure diaper rash on their newborn babies. (A major concern when cloth diapers were the only option). Mothers started using the J&J Baby Powder for feminine hygiene as well, and a powder revolution was born!
So, you can have baby powders that are also talcum powders. Stay away from those! Or you can have talc-free powders that are also baby powders. The only difference is what audience they are being marketed to.
You can check out our 5-star rated talc-free powders here.