The World's Favorite Herb: Lavender's Fascinating History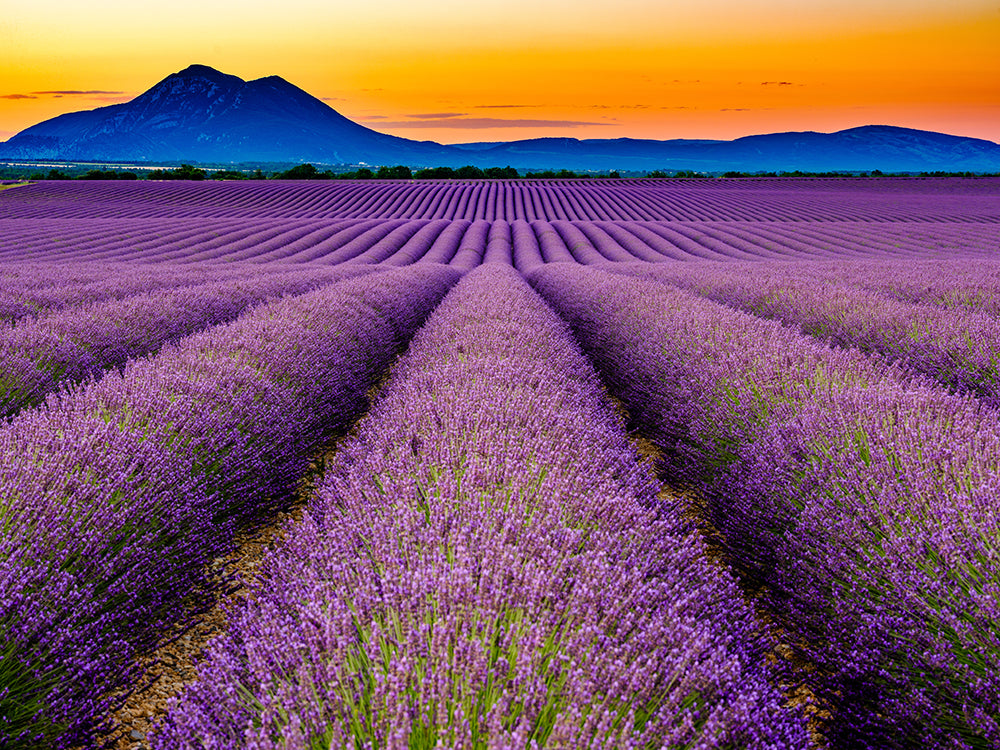 From ancient times, lavender has played a role in the practical and fantastical history of humanity. Called 'spikenard' or 'nard' in the Bible and other ancient texts, the popular herb's name was originally derived from the ancient Syrian city of Naarda, where it was exported to Greece. Romans called it by a different name, 'lavender,' after the Latin term 'lavare," to wash. Romans used lavender oil in their famous public baths as an important step of their bathing ritual. The herb was so valuable in Roman times, that a pound of the blossoms sold for a month's wages!
Although the ancient Egyptians and Romans used lavender as a perfume, the fragrance didn't really take off until it was used to scent leather gloves in Provençe, France, in the early 1700s. It just so happened that ladies who wore leather gloves scented with French lavender tended to avoid the bubonic plague, the evil sickness taking Europe by storm at the time. Lavender's ability to ward off the plague helped it take on a new lot of fantastical associations throughout medieval Europe. Here are a few:
women were presented with bouquets of lavender during childbirth to bring courage and strength (we should bring this one back!)
using dried lavender sprigs between the bed sheets keep a couple happy and quarrel free
using lavender bouquets throughout the house will protect the family and repel evil spirits
Today we have the scientific evidence backing lavender's many medicinal qualities. Lavender is an excellent antiseptic, antibacterial, and anti-inflammatory- which can be attributed to its ability to repel the plague, heal wounds, and prevent infection. Then there's that sweet scent. When used in aromatherapy, lavender oil's calming fragrance can relieve stress and headaches, and can help one reach blissful slumber. (Perhaps this is the magic to keeping couples from quarreling!). One final and little known fact about lavender- it's also used in cooking! From tea scones, to lemonade  and bourbon mixers, the sweet herb is also useful as a culinary treat! Visit our Pinterest Board for some fun lavender recipes!
Grace your life with illustrious lavender! Shop our Lavender Collection.