Attar of Roses
Originating in 16th century India, Attar of Roses was first devised at the wedding feast of the Mogul Emperor Jahangir to Empress Nur Jahan. 
As the young newlyweds took a celebratory boat ride around the city in a moat filled with rose petals, the Empress noticed a peculiar oil on the surface of the water. Under the hot sun, the roses' potent oil had separated from its petals, intoxicating the city with the smell of roses. 
To capture the essence of this fateful day, the Emperor ordered the oil bottled in a base of sandalwood oil, a combination that became a staple in Asian households for centuries.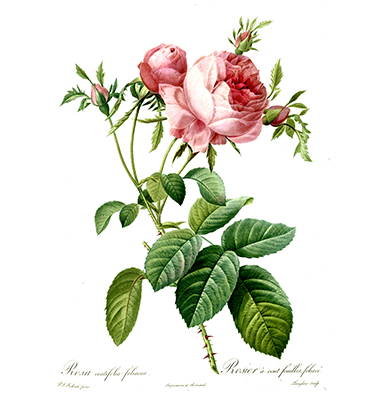 The rose is an ancient symbol of love and passion, and one of the most popular fragrances of all time. Attar of Roses harnesses the delicate power and irrevocable beauty of the rose, a perfume of choice by confident, bold, and romantic types.  
Shop the Attar of Roses Collection